With increased consumerism, electronic gadgets and materials are disposed of by consumers every year as soon as they upgrade to a newer model. Electronic materials contain hazardous substances that are harmful to the environment. The heavy metals, plastic, and glass in electronic components are dumped in a landfill, and these substances can then seep into the waterways and pollute the air.
Only 15-20 percent of all e-waste is recycled in the U.S. Yet nearly 100 percent of e-waste is recyclable. Recycling e-waste will decrease the demand for mining heavy metals and significantly reduce greenhouse gas emissions from manufacturing new materials. Here are some recycling companies in Austin that provide an ethical and environmentally safe way to dispose of e-waste.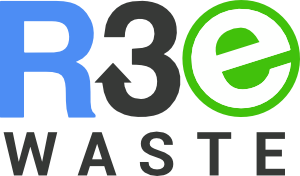 Austin, TX 78758
R3eWaste is one of the foremost recycling centers in Austin, and they are continually working on improving their services on electronic waste management. Electronic components contain materials and chemicals that are harmful to the environment, and that's where R3eWaste comes in. R3eWaste has been given the prestigious certifications of ISO 14001 and ISO 45001. ISO 14001 ensures that a company systemically manages its environmental responsibilities to ensure the social, economic, and environmental wellbeing of the planet. ISO 45001 certifies that a company adheres to the safety and health regulations and reduces the risk of an occupational hazard.
They provide a responsible outlet for all electronic waste. R3eWaste collects electronic materials from a business at no extra cost. They ensure that sensitive components such as data centers are carefully disassembled to ensure that a company's sensitive data stays secure. Pallet and wrapping services are provided as needed. They even maintain a zero-landfill policy and give back to local communities. Their address is R3eWaste, 2216 Rutland Drive. Suite B. Austin, TX. 78758 and they can be reached by calling (512) 714-3939.
ATX Global Trading Mission
ATX Global Trading Mission supports the reuse, reduce, and recycle motto when it comes to electronic waste. The company's mission is to be a provider of all used electrical components and retail products. The company's goal is to protect the environment while ensuring the social, economic, and positive impact of their local community, people, stakeholders, employees, and customers. They have been certified on various policies— occupational health and safety, quality, environmental health and safety, pollution prevention, and reuse. Their address is ATX Global Trading, 4125 Felter Lane. Austin, TX 78744 and their contact number is (512) 743-9331.
E-cycle Enterprises
E-cycle Enterprises is an ethical electronics disposal company where they safely recycle all unwanted, broken, or outdated electronics. They provide both ethical electronic waste management, as well as safe and reliable data destruction. They offer their services to healthcare, manufacturing, information technology, financial, automobile, mining, electronics, retail, and service industries.
They are well equipped to handle any special requests that a business might have according to their industry needs. E-cycle Enterprises have been awarded the prestigious certification of NAID AAA. NAID is one of the widely recognized and stringent Data Security Certification Programs in the world. They offer residential pick-up services in Austin and most major U.S. cities. Located at E-Cycle Enterprises, 14814 Venture Drive, Farmers Branch, TX 75234, their contact number is (682) 313-9646.
Texas Computer and Electronic Recycling
Texas Computer and Electronic Recycling provide full-service, EPA-permitted recycling, including pick up and removal from thousands of Texas-based companies. Trucks, workforce, and tools will be provided to ensure safe removal of all designated materials and transfer to a secured, compliant facility. They provide residential pick up anywhere in Austin. Their address is Austin, Texas, 21653 High Dr. Leander, Austin. TX 78645, and they can be reached by calling (512) 337-3671.
Cinco Electronics Recycling
Cinco Electronics Recycling provides a wide range of recycling services for corporate and individual customers in Austin, Texas. They take old, outdated electronics and ensure that they are safely disposed of or reused and recycled in an environmentally safe manner. They have been given the prestigious certification of ISO 9001:2015, ISO 14001:2015, OHSAS 18001:2007, and R2 (Responsible Recycler). These certifications ensure strict adherence to policies that positively impact both the environment and the customers, stakeholders, and employees. They accept residential drop-offs. Their address is Texas – Dallas. 2725 South State Hwy 360, Suite 200. Grand Prairie, Texas 75052, and their phone number is (512) 693-8888.
Z-tech Global
Z-tech Global provides responsible recycling and remarketing solutions for old, unwanted electronic materials and computers. Customized solutions are offered in I.T. asset management, material recovery, and remarketing of computers and I.T. equipment. To protect businesses and individuals' sensitive data, they provide sensitive data sanitization and hard drive shredding services. They comply with the environmental, health, and safety management system of the ISO 14001 and ISO 45001 standards. They provide residential drop offs. Their address is 8812 Shoal Creek Blvd., Austin, TX 78757, and they can be contacted by calling (512) 697-9604.
R2 Corporation
R2 Corporation (Resale Resource/Recycling Resource) is a Texas-based organization that provides environmentally certified computer and electronics recycling services. They are committed to safeguarding the environment, ensuring customer satisfaction, and building a premier asset recovery and recycling company. They provide logistics, certified data destruction, inventory management, event collections, specialized equipment for customers, and recycling. R2 Corporation has been awarded the ISO 9001:2015 Certification, ISO 14001:2015 Certification, OHSAS 45001:2018 Certification, and R2:2013 Certification. They provide residential drop offs. Their address is 10200 McKalla Place #200, Austin, TX 78758, and their contact number is (512) 815-2925.
Recycle & Reuse Drop-off Centre
Recycle & Reuse Drop-off Centre is the city of Austin's recycling center. Residents can ensure the safe disposal of their unwanted electronic waste by dropping them off at the center. The service is free for Austin residents, and businesses are not eligible to drop off hazardous waste. The residents must bring products in original containers that are five gallons or smaller. Currently, the drop off center is closed due to increasing concerns about COVID-19, and drop offs are no longer accepted. Their mailing address is P.O. Box 1088. Austin, TX 78767, and their contact number is 3-1-1.
E-waste is a significant problem that we are facing on a global scale. Every person must dispose of their electronic waste responsibly and ethically. Once we begin to take small steps to improve the environment, we will see increasingly positive results. If you're ready to schedule e-waste recycliing, call 512-714-3939 now!